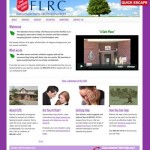 The Salvation Army's Honeychurch Family Life Resource Centre has an online presence at its new website, flrc.ca.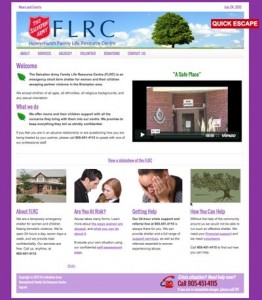 Marilyn Field, the Centre's Director, stated that a simple web page had been in place for some time, but that it had contained only basic information to enable people to get in touch with the Centre and seek help. "The new website", she went on to say, "has lots of useful advice for women who are thinking about getting help, as well as quite detailed information about our services and links to many other resources provided in the region.
"All the same, it can't replace the personal reassurance needed by women who live in the fear of violence, or are subject to other forms of abuse. So we urge anyone who has any doubts about her security or the safety of her children to call us at 905-451-4115, where she can get advice directly from one of our knowledgeable and caring professionals.
"Members of our staff are able to talk to new Canadians in a number of languages, and at some point in the future we should like to introduce other languages onto our website. For the moment, however, we are pleased that we do have a website that speaks for us 24/7 and provides a comprehensive outline of who we are and what we do."
The content of the website has been provided by the staff of the Honeychurch Family Life Resource Centre, who will be responsible for maintaining it.