The Honeychurch Family Life Resource Centre
Under the leadership of Brigadier Herbert Honeychurch, the Brampton Salvation Army Corp began its plans to establish a city emergency shelter for homeless families in 1981, when it was determined a 26-unit facility would be built in the old church building on Queen Street. Salvation Army approval to proceed was granted in 1983, but group home by-laws and lack of parking made this location less than ideal. There was also considerable opposition from area residents and some city councilors. Nevertheless, The Salvation Army challenged the Brampton council and applied to the Ontario Municipal Board for a by-law exemption.
Meanwhile, families were being placed in a local hotel until suitable accommodation could be provided. This was not a safe solution for those who were fleeing domestic violence at the time, however, and The Salvation Army continued to pursue access to land and the approval to build. Persistence paid off finally, when a site owned by the Region of Peel was located on Main Street and approval to build was finally secured in July 1985. Construction began in October 1985 and the Family Life Resource Centre was completed in September 1986, and officially opened in February 1987. Brigadier Herbert Honeychurch had seen the need and had lobbied for this shelter to be built for five years, spending countless hours in meetings with the City of Brampton Councillors, residents, and Mayors J.E. Archdekin and Ken Whillans. In recognition of Brigadier Honeychurch's services on behalf of homeless families in Brampton, the Honeychurch Family Life Resource Centre bears his name.
In the beginning, it was thought that the most pressing need was to provide short-term shelter to individuals and families who were homeless because of a crisis in their lives. Statistics gathered in the first year of operations, however, indicated that 45% to 60% of those using the facility were women and children leaving family violence situations. This proportion grew to 80% by the year 2000. For that reason, the focus of the shelter was changed to include victims of family violence as well as assist homeless families and individuals. As of March 2003, however, the Family Life Resource Centre has been solely for abused women and their children fleeing family violence or intimate partner abuse.
Facility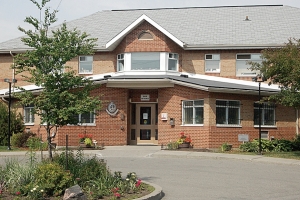 The Family Life Resource Centre is a two storey brick building originally containing 15 family units and 10 single units to shelter people in crisis and requiring short-term accommodation.
In 2004 the Family Life Resource Centre underwent a major renovation. The single rooms and shared washrooms were converted to three one bedroom apartments, which included a living room, small dining area, and a bathroom. Two offices on the main level were also renovated to create an additional one bedroom apartment. These smaller apartments are equipped with a microwave oven, small fridge, cupboards and a kitchen sink near the dining area.
When all the renovations were complete there were 18 family units. which gave each family its own privacy. Fourteen of these units consist of a small kitchen with a stove/dining area, living room, bathroom and one bedroom. The family units are large enough to accommodate a family of two to nine persons. Extra rollaway beds and cots are kept in storage for use when needed. Each room also has a crib for infants.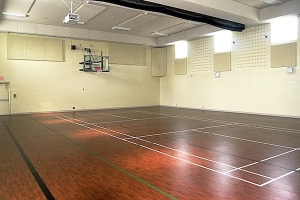 In 2011 funding from the Ministry of Community & Social Services, along with the generous support of community businesses and local residents, helped to provide a new multipurpose addition. This is a wonderful space where exciting programs can be made available to all the families we serve. It is also space for sports, movie nights, training/education, and special dinner events, such as the annual Children's Christmas party. There is also a new program room, where clients can learn computer skills to enhance their future employment opportunities.
The length of stay at the Centre depends on the person's status as a crisis situation, and the availability of affordable housing. A family can stay anywhere from six to eight weeks depending on the success of their accommodation search. All clients must be assessed by a Social Worker from the Regional Ontario Works Social Services office.